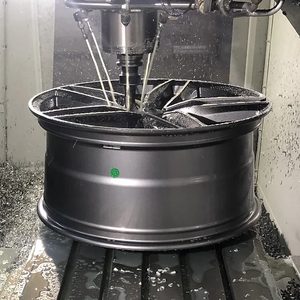 This for for 1X blank hole drilling. For blank wheels requiring custom stud pattern drilling, this usually costs $20 per hole or $400 for 20 holes. P.C.D. drilling usually takes approximately 5 to 10 working days for a set of wheels.

Please note the following:

Please provide your car registration number and the P.C.D. you require
All lug holes will be raw drilled and will be unpainted
Although efforts are made to mask the sections off to minimise scratching as much as possible, some blemishes to the paint work surrounding the lug holes is expected due to metal debris from the drilling process.
All work is carried out by an authorized third party provider. Neither The Mod Shop nor its third party provider can be liable for any damages or losses resulting from delays, work processes and/or any other events beyond our reasonable control.
If you are unsure or have any queries, you can contact us or refer to our fitment guide. The information provided serves as a general guide. You should verify your wheel size, stud pattern (p.c.d.), wheel nut thread pitch, and/or centre bore of your specific vehicle, as it may differ within vehicle makes. All wheels and wheel accessories should be installed professionally by qualified individual or shop for safe vehicle operation.